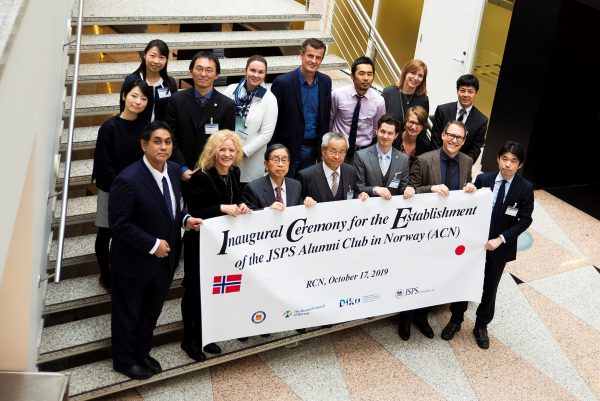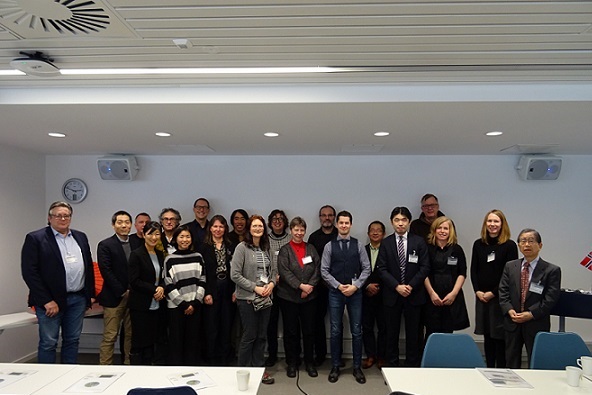 Welcome!
The JSPS Alumni Club in Norway (ACN) was established in 2019 by the initiative of former JSPS fellows, with the support of the JSPS Stockholm Office. The current number of members is 91. The ACN organizes symposia on various themes, Norway-Japan Academic Network, the annual General Assembly and Board Meetings. The ACN is actively trying to reach its members by organizing symposia all over Norway. The rules and regulations are stipulated in the articles of the club.
Events
February 15, 2023
The 5th Norway-Japan Academic Network Seminar
January 30 - February 2, 2023
JSPS ACN events at Arctic Frontiers 2023 Moving North
November 29, 2022
Webinar: Gender equality in Japan: creating opportunities for business and education cooperation
March 15-16, 2022
Norway-Japan symposium on theoretical and experimental chemistry of complex systems
March 9, 2022
Norway - Japan Quantum Computing Webinar
February 15, 2022
Webinar in Norwegian,"Studentmobilitet og prosjektsamarbeid med Japan"
September 9, 2021
ACN webinar – Future healthcare challenges and opportunities in a Norway-Japan perspective
December 17, 2020
ACN Webinar – COVID-19 the impact on mental health and the fight back using supercomputer
December 14, 2020
ACN Webinar – Cooperation with Japan in higher education
November 4, 2020
ACN Webinar "Opportunities for hydrogen-related cooperation between Japan and Norway" to be held.
February 26, 2020
The 4th Norway-Japan Academic Network Seminar
November 19, 2019
the ACN Activity Seminar FY2019 : Science-based innovation
September 24-25, 2019
JSPS-RCN Joint Seminar FY2019: The Ocean brings us together!
February 6, 2019
The 3rd Norway-Japan Academic Network
January 31, 2018
The 2nd Norway-Japan Academic Network
January 30, 2017
The 1st Norway-Japan Academic Network Seminar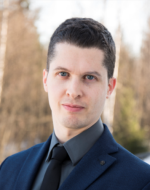 Message from ACN Board Chair
Welcome to the JSPS Alumni Club in Norway (ACN)! It is my pleasure to serve as the first Chair of the ACN after its establishment in April 2019. Our club consists of members who are active and enthusiastic about facilitating academic collaboration between Norway and Japan, and it aims to create a place for researchers who have a relationship with the two countries regardless of their prior participation in JSPS programs. Our club seeks to continue generating new collaboration projects between our countries. Through various events, we offer a place for our members to meet and exchange experiences, attend seminars and seek advice on collaboration with Japanese research groups. Membership, events, and activities are of no cost to the members, and anyone working at the research level is welcome to join us. Club members are not required to participate in events or perform tasks. We only ask that the members attend events as often as possible. We work in close collaboration with the Research Council in Norway (RCN) and JSPS Stockholm Office. All our members receive invitations to events we organize, reports from events, newsletters, information about call for applications and other relevant information regarding our club. Research topics of interest within the club range from life science, chemistry and physics to ethics, politics, language and culture, energy, polar research and much more. We will focus our seminars on Sustainable Development Goals (SDGs) and other topics of global importance. Norwegian-Japanese collaboration will help us reach the SDGs. In FY2019, we will organize an Activity Seminar, and a newly organized joint seminar with the RCN, DIKU (The Norwegian Agency for International Cooperation and Quality Enhancement in Higher Education), and JSPS Stockholm Office. Everyone is welcome to join our events. If you find our club interesting, please don't hesitate to contact us. Together, we hope to make a change!