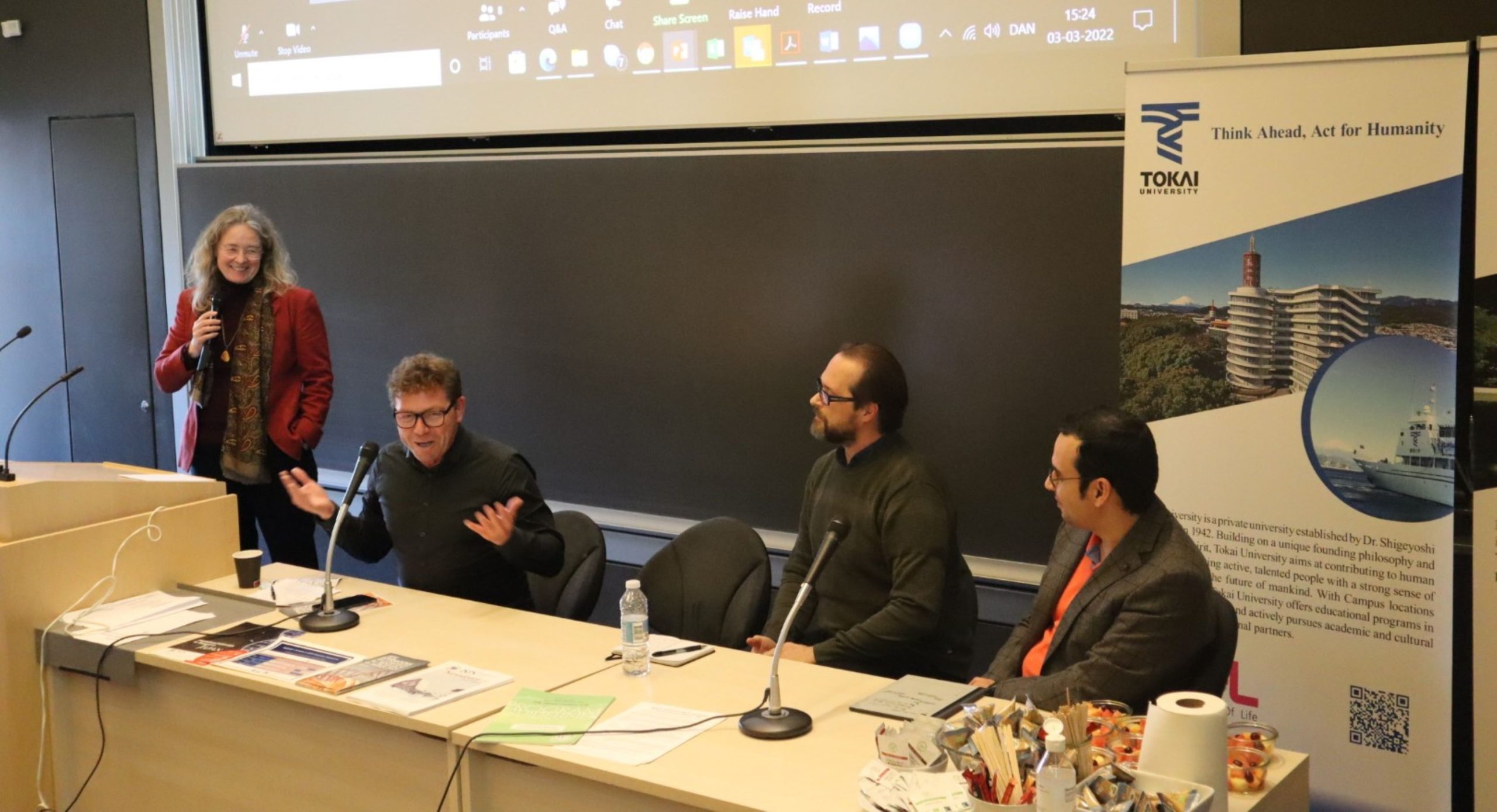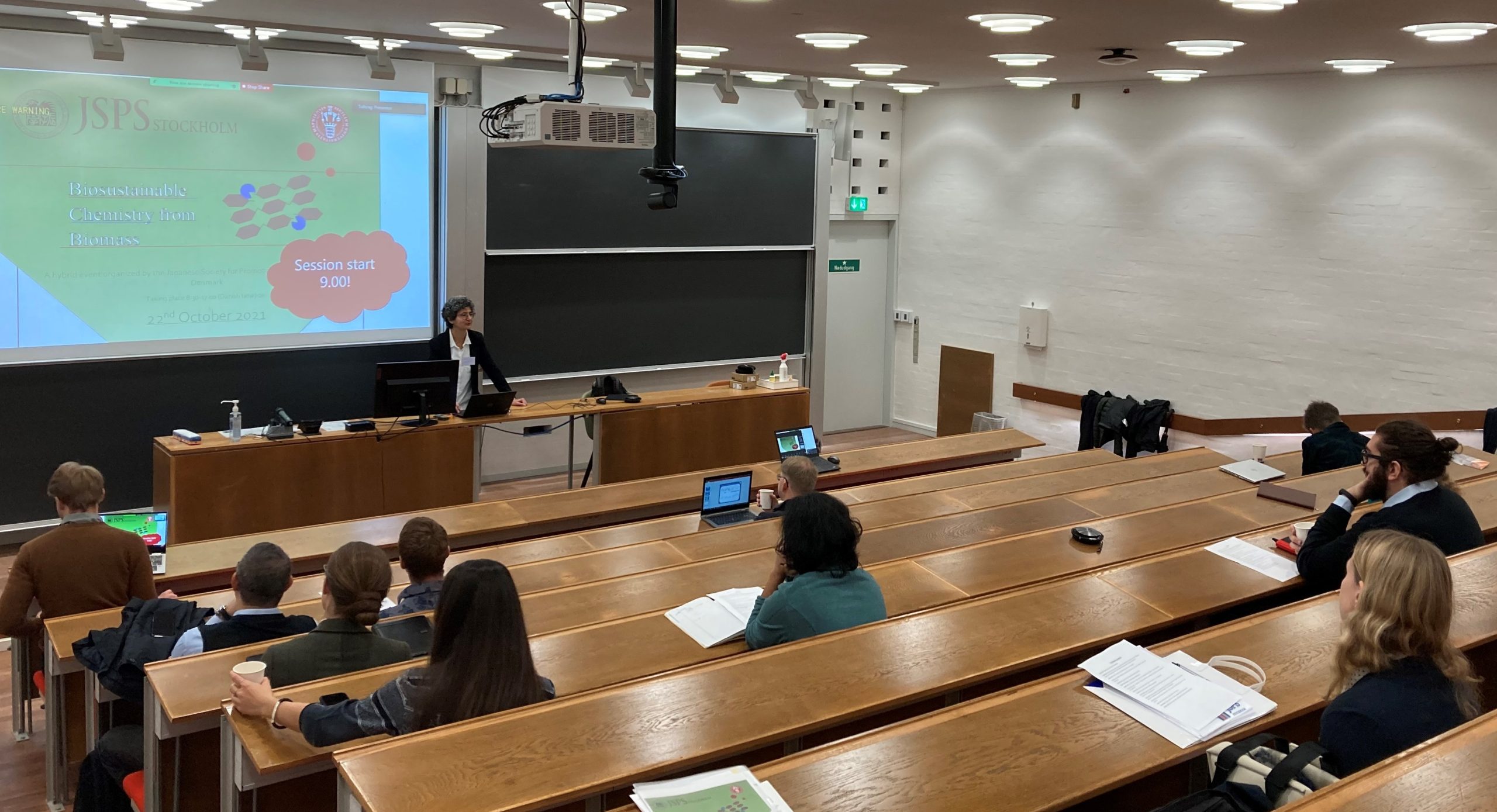 Welcome!
The JSPS Alumni Club in Denmark (ACD) was established in 2015 by the initiative of former JSPS fellows, with the support of the JSPS Stockholm Office. The current number of members is 49. The ACD organizes symposia on various themes, the Japan Alumni Researcher Assembly, the annual General Assembly and Board Meetings. The ACD also has its own newsletter, which is sent to all members by e-mail. The rules and regulations are stipulated in the articles of the club.
---
Events
March 10, 2023
JARA (Japan Alumni and Researcher Assembly) 2023
October 7, 2022
JSPS Alumni Seminar (ACD) – Sugar Research in Japan and Denmark: A common Sweet Research Tooth
March 3, 2022
Japan Alumni and Researcher Assembly (JARA) 2022 – Maritime research in Denmark And Japan
October 22, 2021
ACD hybrid seminar: Biosustainable Chemistry from Biomass
January 29, 2021
Japan Alumni and Researcher Assembly (JARA) 2021 – Quality of Life and Gender Issues: Breaking down barriers and the importance of international collaboration
November 13, 2020
ACD BRIDGE Fellowship Webinar
March 6, 2020
Japan Alumni and Researcher Assembly (JARA) 2020 – Transnational Exchange in Art and Design
October 8, 2019
The ACD Activity Seminar FY2019: Lesson Study between Didactical Research and the Teaching Profession
March 15, 2019
Japan Alumni and Researcher Assembly 2019 in Denmark
October 11, 2018
ACD Activity Seminar ~ Japan and African Natural Resources ~
February 23, 2018
Japan Alumni and Researcher Assembly 2018 in Denmark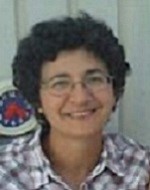 Message from ACD Board Chair
As new elected chair for 2020, I would like to encourage you to join the JSPS Alumni Club Denmark or, if already a member, participate more actively. JSPS ACD is a club of researchers and scholars at all levels, from students to senior scientists and professors, from humanities to hardcore technical sciences, joined by a common strong interest in collaboration with Japan. May be you already have collaborated with Japanese researchers, been on a study visit in Japan, hosted a guest or student from Japan. Then please join the club and help keeping Danish-Japanese exchanges alive.
The purpose of the JSPS ACD is to promote and facilitate long-lasting scholarly collaboration between Japan and Denmark, with a special focus on the means offered for this purpose by JSPS, the Japan Society for the Promotion of Science. As the word "Alumni" says, regular members of the club are previous recipients of JSPS grants. Regular members of the ACD are eligible for a number of earmarked scholarships and grants, an extra incentive to join the club, but perhaps more importantly we also regularly advertise seminars and open grants offered by JSPS and send newsletters on a number of activities. Since everyone is welcome to attend the events we organize, we want to encourage anyone with an interest in academic collaborations and exchanges with Japan to apply for associate membership. In this way you will be part of a network, and be kept in the loop of future activities open to everybody. I hope to see you at the next event!