On March 20-21, the JSPS Alumni club in Sweden (SAC) held a seminar titled "Virtual Museums and Visualisations of Cultural Heritage in Sweden and Japan" at Uppsala University.
Prof.Coco Norén, Deputy Vice-Chancellor, and Johan Eriksson,this seminar's main organizer and the chair of SAC, opened the seminar with their greetings. Afterwards, lectures were presented by Prof.Toshiyuki Kono, Kyusyu University, Prof. Shigekazu Sakai, Waseda University and other 8 researchers from Sweden, Norway and Japan.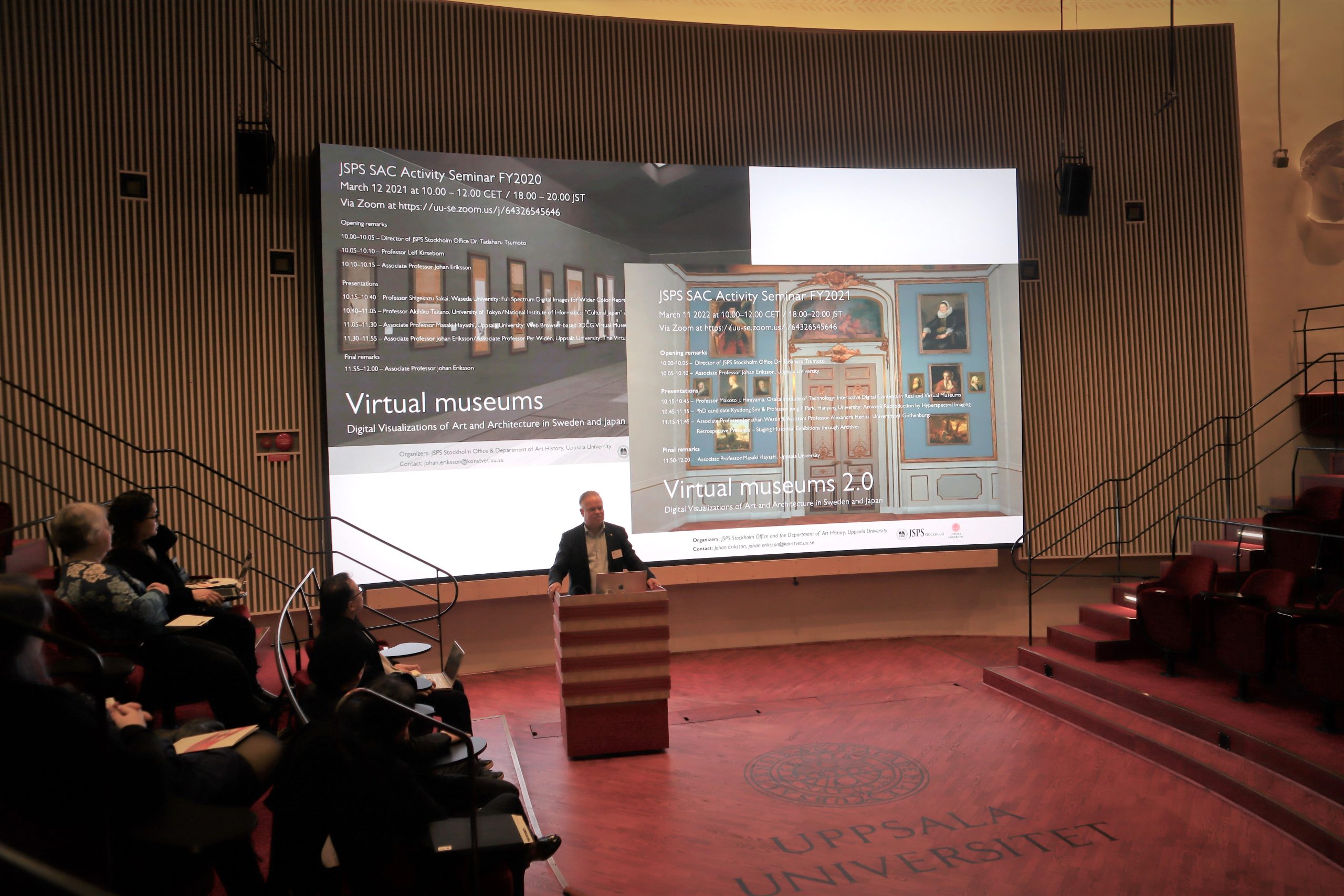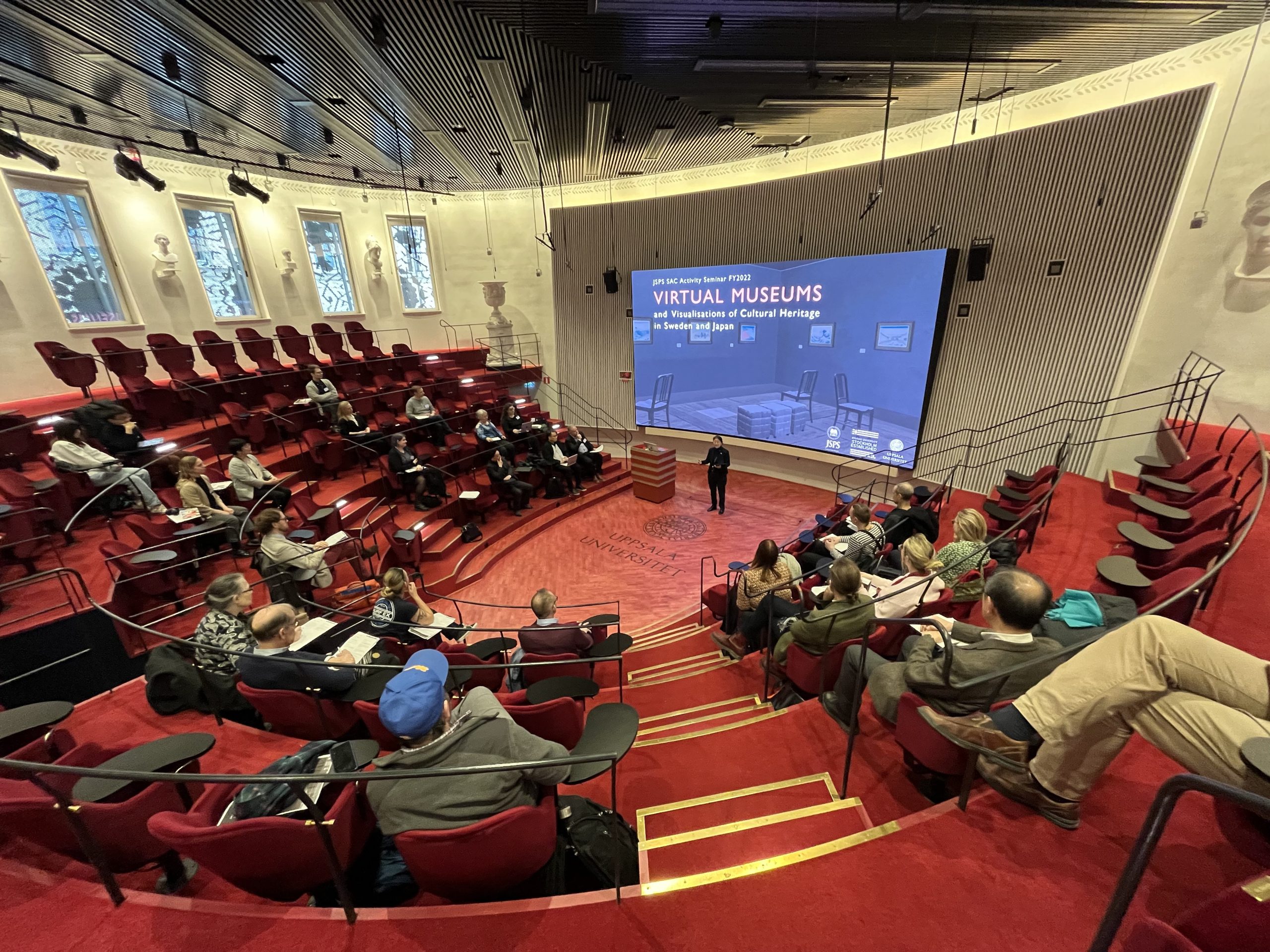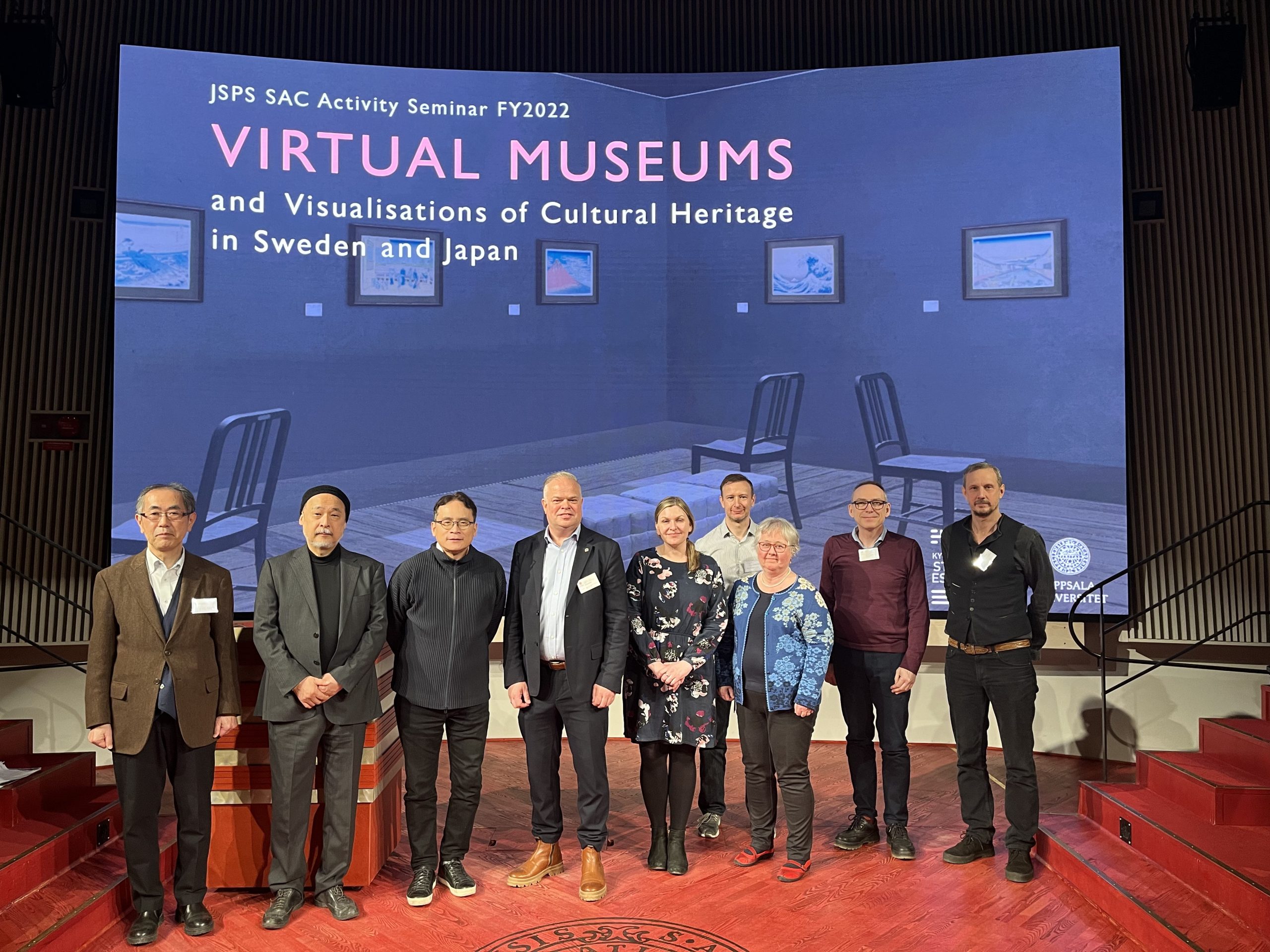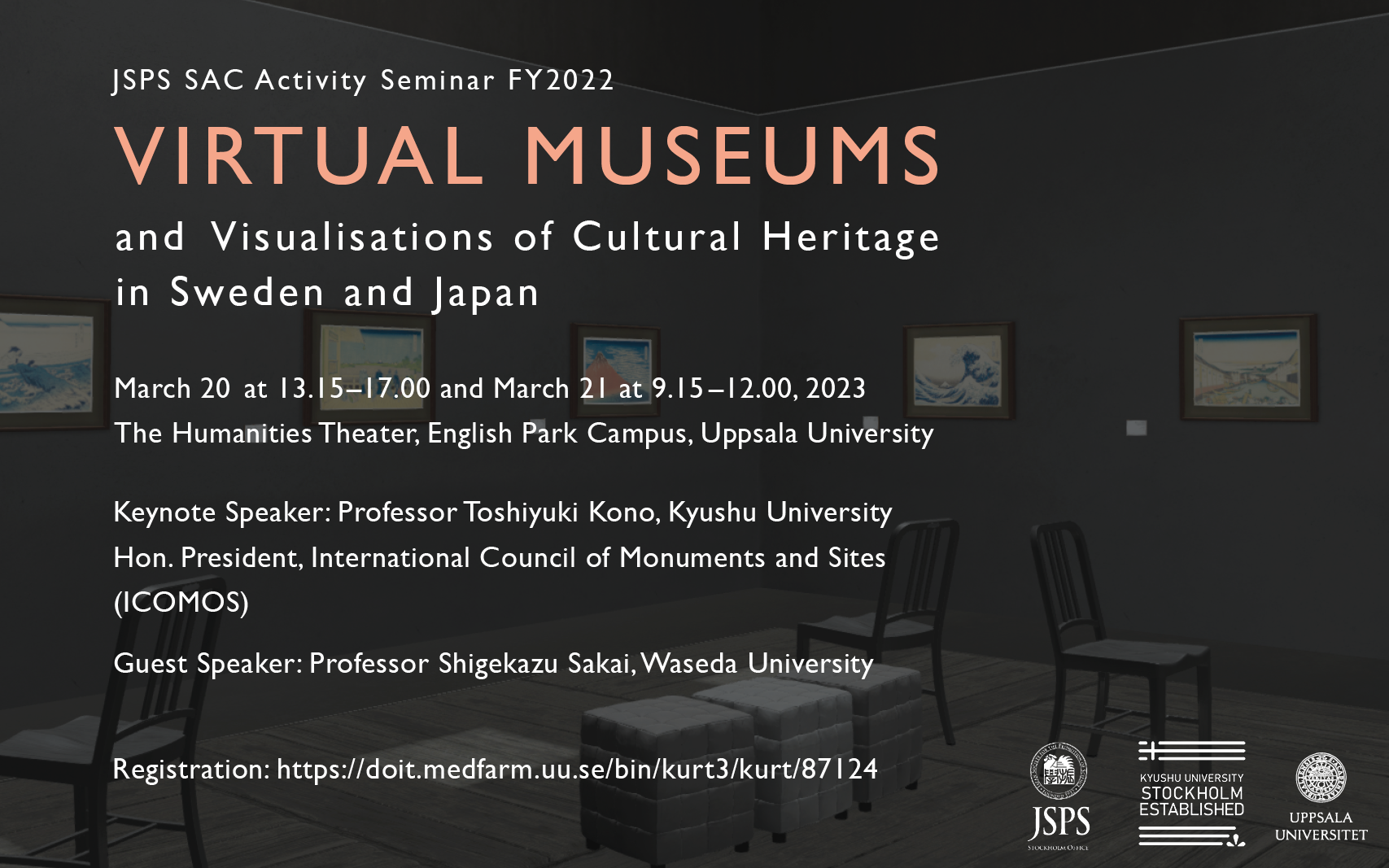 The event is free of charge. Registration in advance is required by  March 17 >> here
The detailed programme is as follows.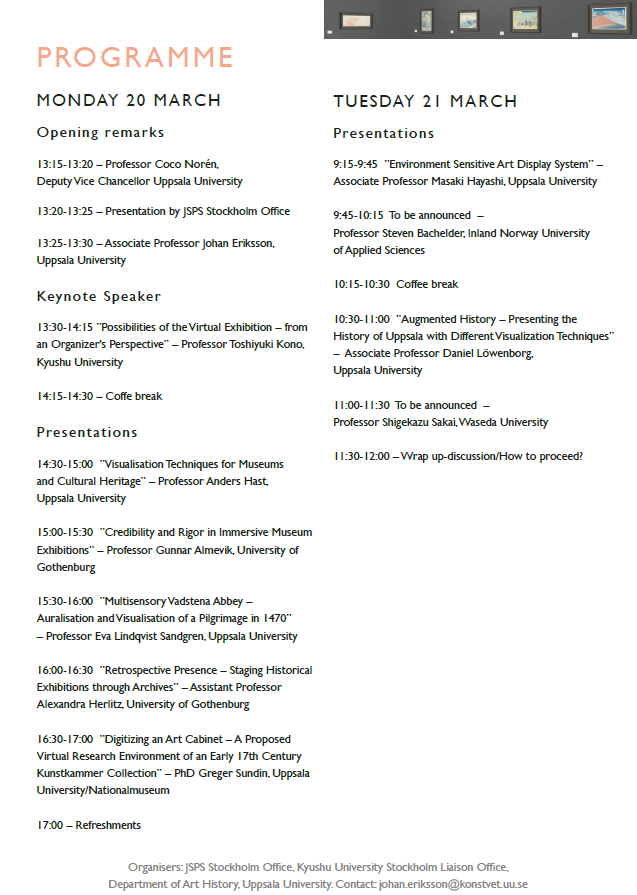 If you have any questions about this seminar, please contact  Ms. Azul Tarazona Machicao, Department of Art History, Uppsala University.