Whether I was able to conduct my research according to my plan:
In the beginning it was difficult to get the data we wanted for reasons beyond our control. However, my host researcher and I started to practice and developed the pipeline that I was going to use later on. I was provided with an office that was meant to be for visiting researchers.
Accomplishments and experiences I would never have gotten unless I joined the Summer Program:
First of all, I got the experience of conducting research with Japanese colleagues in a Japanese environment, which is pretty different when comparing it to Sweden. In particular, I enjoyed the first-week orientation session with the rest of the other JSPS fellows and the cultural immersion activities. I also took the opportunity to discover the two sides of Japan: from the modern and innovative Tokyo to more traditional and historical places such as Kyoto.
How do I make good use of this experience in my future research:
Besides all one can learn being in contact with a different culture and way of doing research, I also got involved in a Japanese-American collaboration. This group controls a top-notch instrument specific to my research field. This partnership will allow me to get several data sets to work with in the future, and to continue the cooperation with these institutions.
Message for future participants:
From the research point of view, I would suggest to collaborate as much as they can with their host researcher and try to give as many talks as possible at different institutions. This will hopefully create a long-term stable collaboration. Other than that, enjoy the experience and travel a lot during the weekends (get a JR pass). Learning a bit of Japanese beforehand will also be more than useful.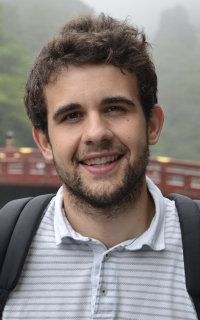 Name: Ruben Asensio-Torres
Title:
Ph.D. Student
Institution:
Stockholm University
Host University in Japan:
University of Tokyo and National Astronomical Observatory