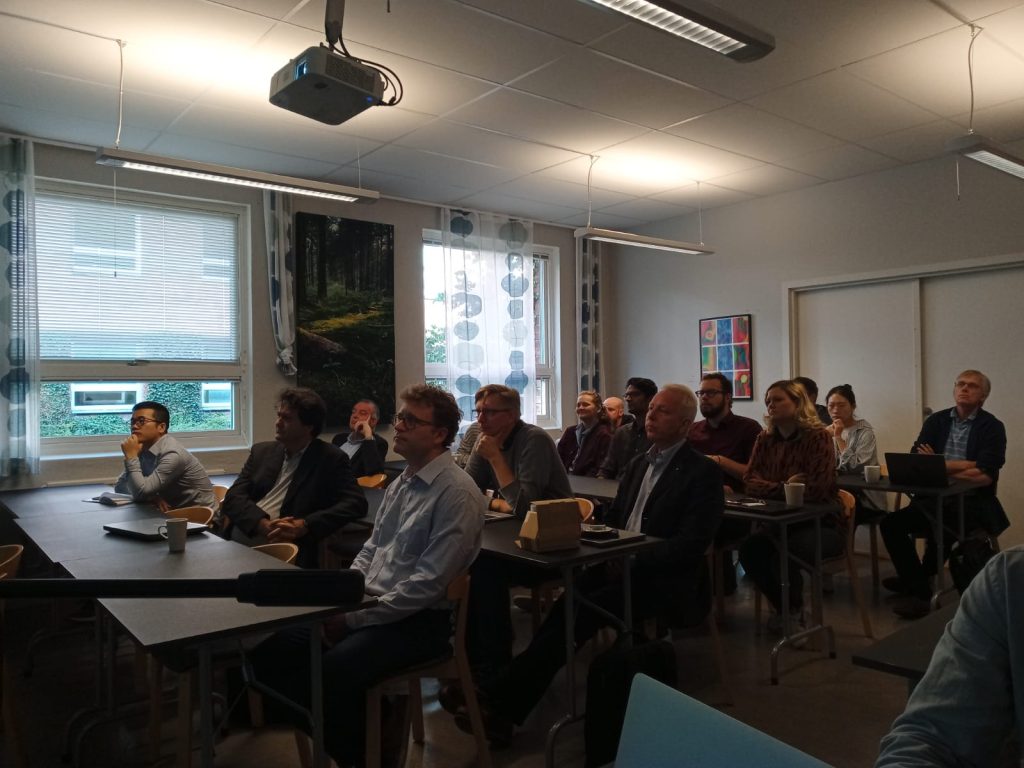 On September 4, a JSPS Alumni Club in Sweden (SAC) seminar entitled "Contemporary Topics in Ultrasonics" was held at Lund University in Sweden.
Kentaro Nakamura (Professor at Tokyo Institute of Technology) and Takeshi Morita (Professor at The University of Tokyo) were invited to give lectures, together with Henrik Bruus (Professor at Technical University of Denmark).
At the seminar, information on JSPS fellowship programs was also provided by Wei Qiu (Associate senior lecturer at Lund University), the organizer of the seminar. The seminar was conducted in a hybrid style, with a total of 36 participants attending both on-site and online.
---
Click to enlarge ↓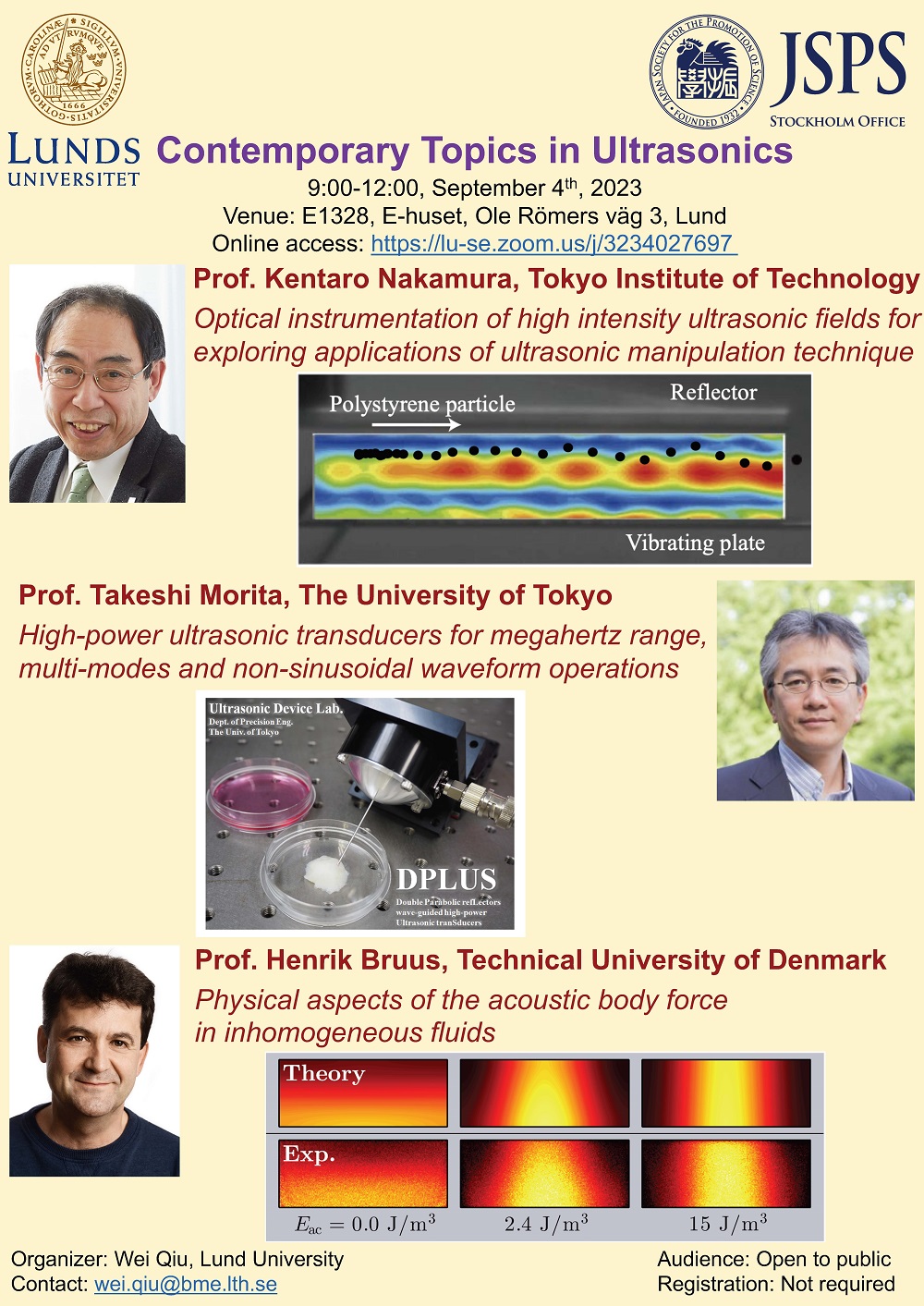 The event is free of charge and open to the public.
Click here to watch the seminar online: https://lu-se.zoom.us/j/3234027697
For questions, please send an email to wei.qiu@bme.lth.se