Whether I was able to conduct my research according to my plan:
Prior to my arrival in Japan, a research plan was set up for the two-month fellowship Summer Program. In my case, the project involved a triple collaboration among Japan, South Africa and Sweden. The samples were manufactured in advance, and were sent to be tested in Japan at the beginning of my stage. During these two months, I was able to perform the microstructural and mechanical characterization that was established in the main plan. Due to the limited amount of time, a second batch of samples was not able to being characterized. However, the collaboration is moving on after these two months of research. New ideas are coming up and new future projects may be developed.
Accomplishments and experiences I would never have gotten unless I joined the Summer Program:
This summer course has been very helpful to establish collaboration with Japan, and put in contact with Karlstad and Nagoya Universities. Definitely, we would not have been able to establish such collaboration without the Summer Program. We obtained good results and an article is ongoing. It has been a good opportunity to set up a project together, to share knowledge, and what is more important, to develop new ideas for future projects.
How do I make good use of this experience in my future research:
The Summer Program gave me the chance to conduct research in an international environment. This is a very important point to keep pursuing my international research but also my professional career. It has been a good scientific but also personal experience. I learned new knowledge, got to know many people and worked/interacted with a different culture.
Message for future participants:
Apply, it is free! You will live many enjoyable experiences. You will work a lot, but also enjoy even more. Japanese culture is awesome. Beware of the weather! It will be too much rain in June and too much heat in August! However, you will have the chance to discover beautiful places, taste delicious food, learn about the culture, and meet a lot of nice people. You will be astonished about the amount of surprises that Japan has for you! Definitely, an unforgettable experience!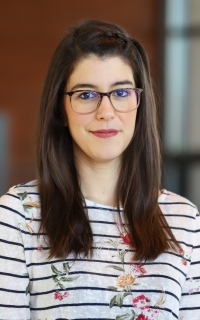 Name:
Anna Martín Vilardell
Title:
Postdoc researcher
Institution:
Karlstad University
Host Institution in Japan:
Nagoya University