On Feb 24, The All Alumni Meeting in Finland was held in person in Helsinki. Chino Yabunaga (Professor at Toyo University) and Kristiina Jokinen (Senior Researcher at AIRC AIST Tokyo Waterfront) were invited from Japan. From Finland, we had Jyrki Saarinen (Professor at University of Eastern Finland, The Chair of JSPS Alumni Club in Finland) and Atsushi Tanaka (Senior scentist at VTT).
It was a good mixture of inspiring talks in different research fields, but all showed academic links between Finland 🇫🇮 and Japan 🇯🇵. The event finished with mingle and Suomi (Finnish) buffet!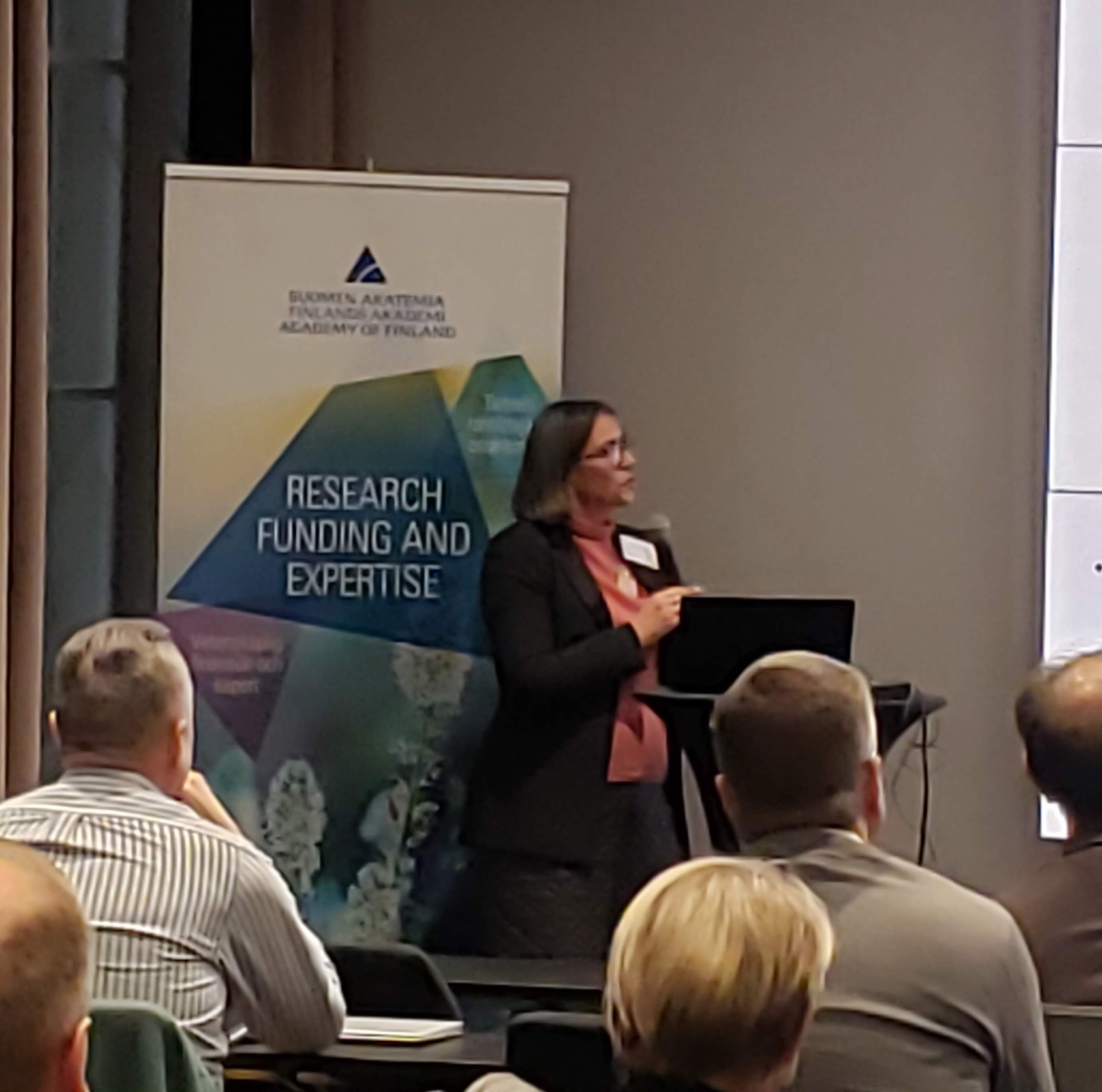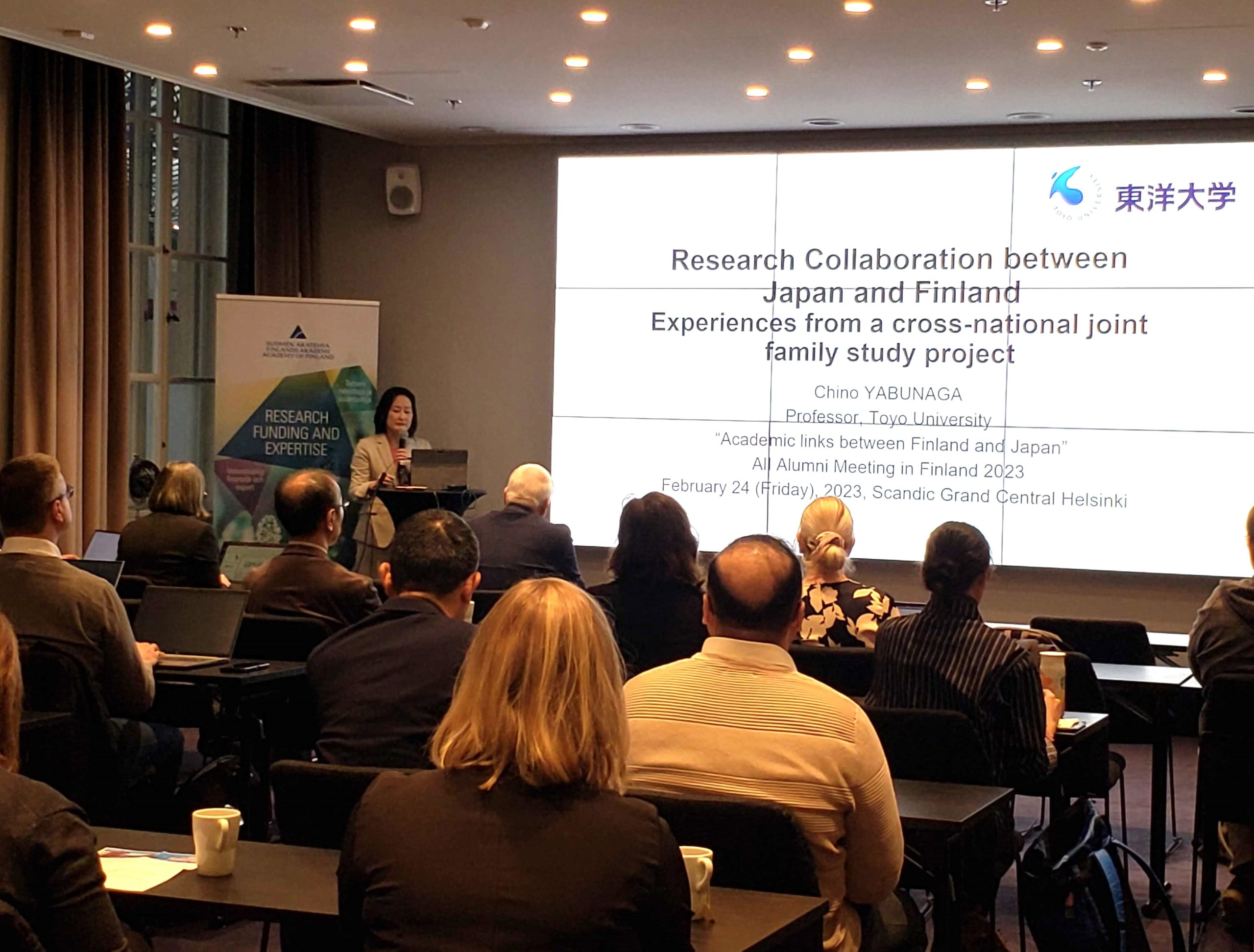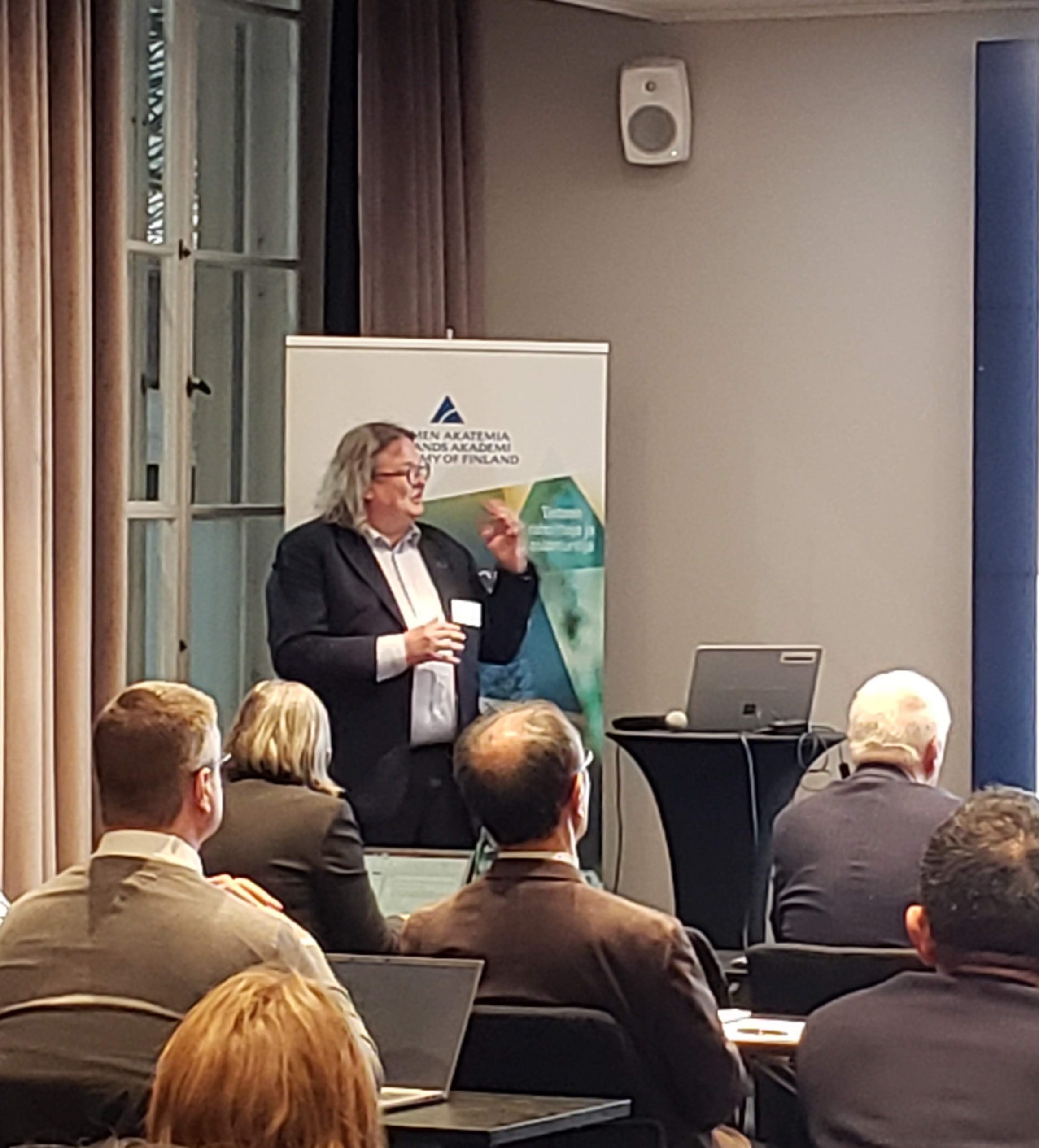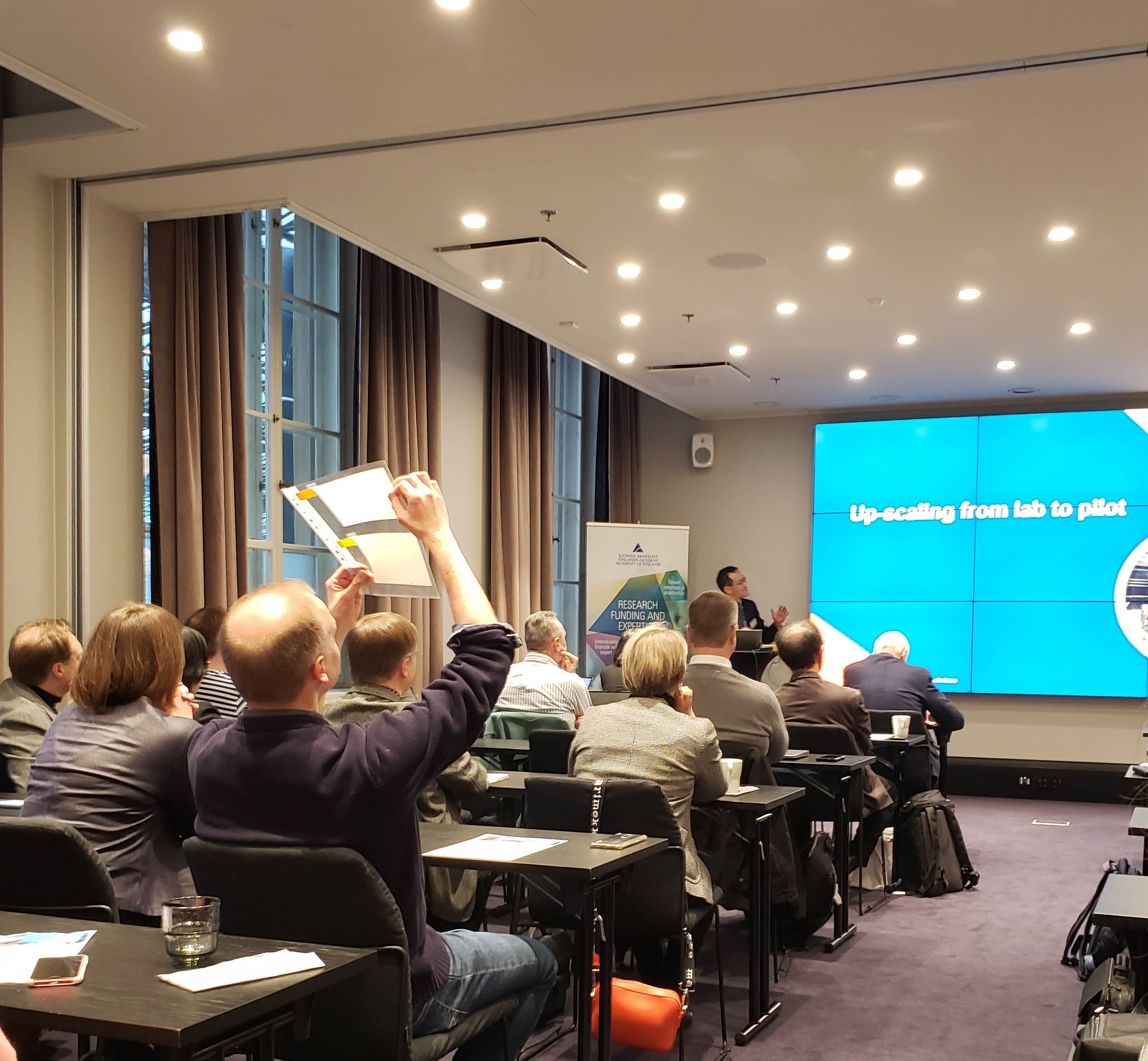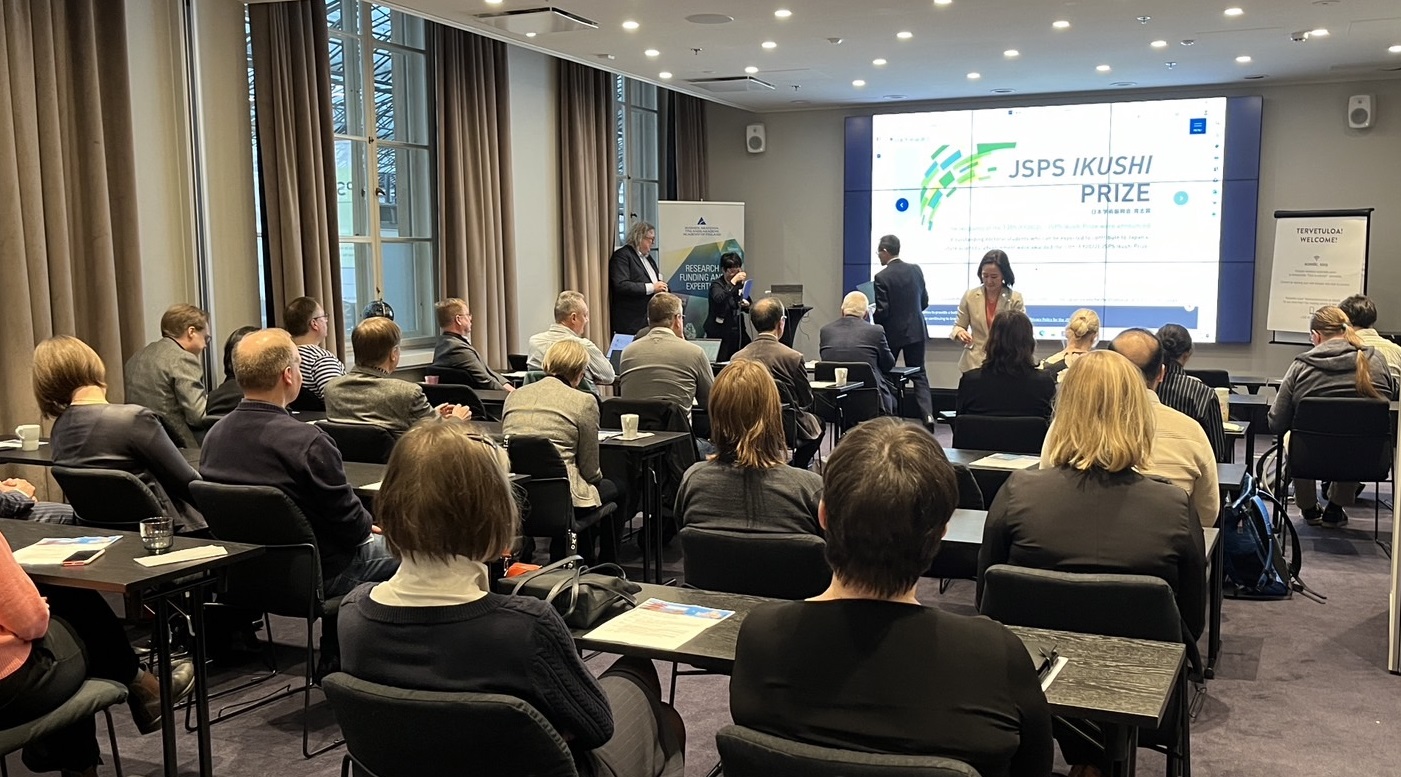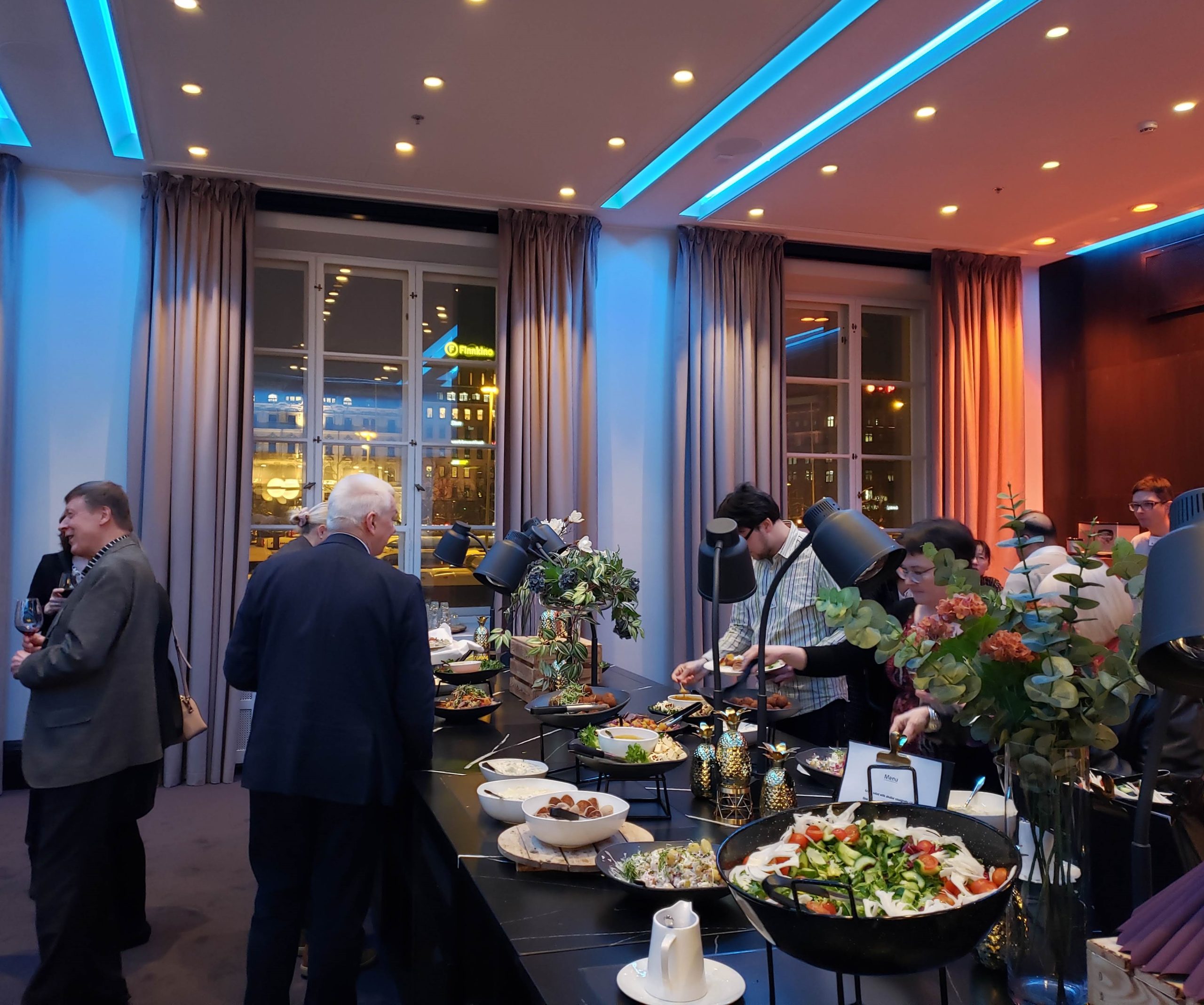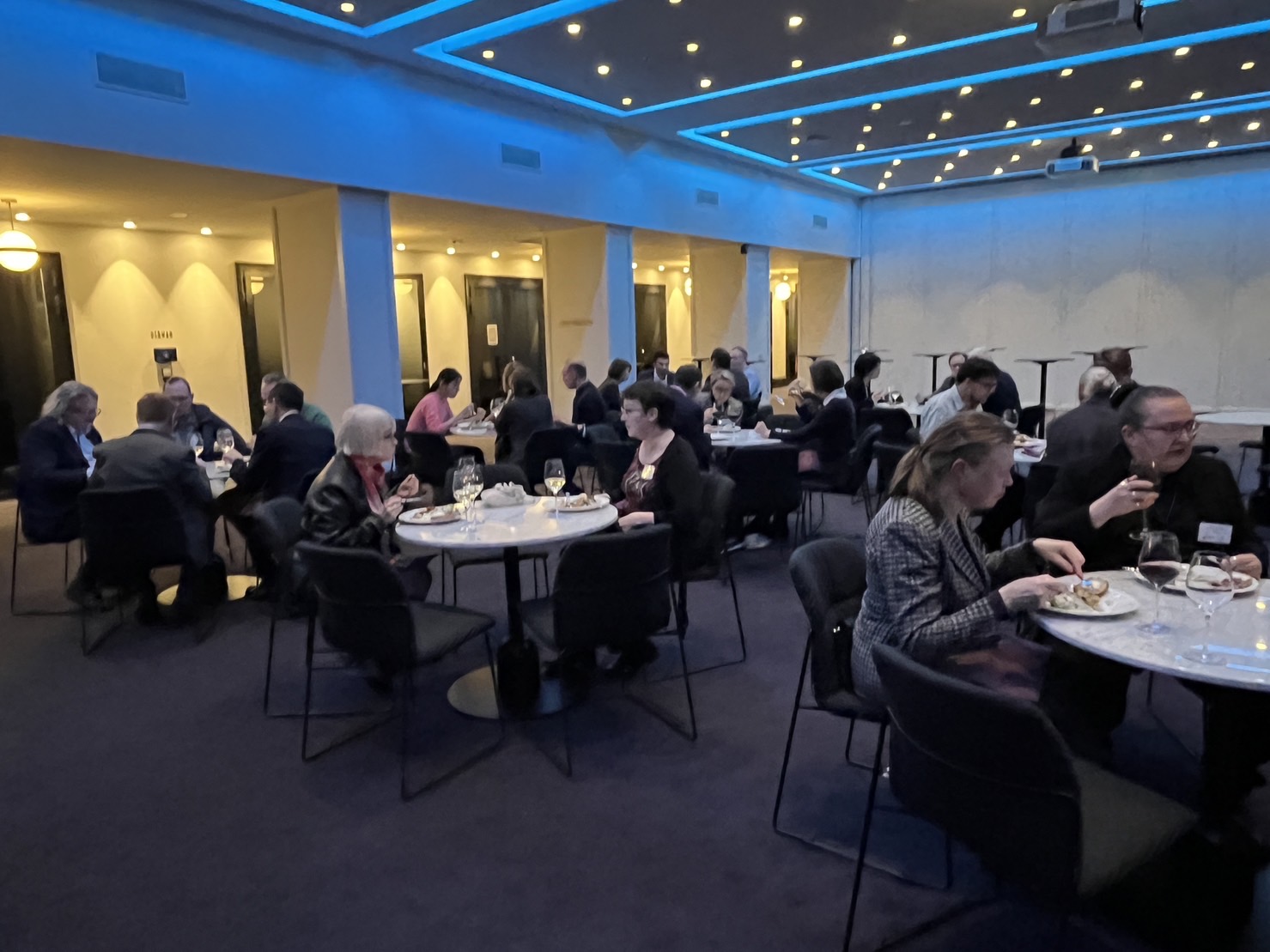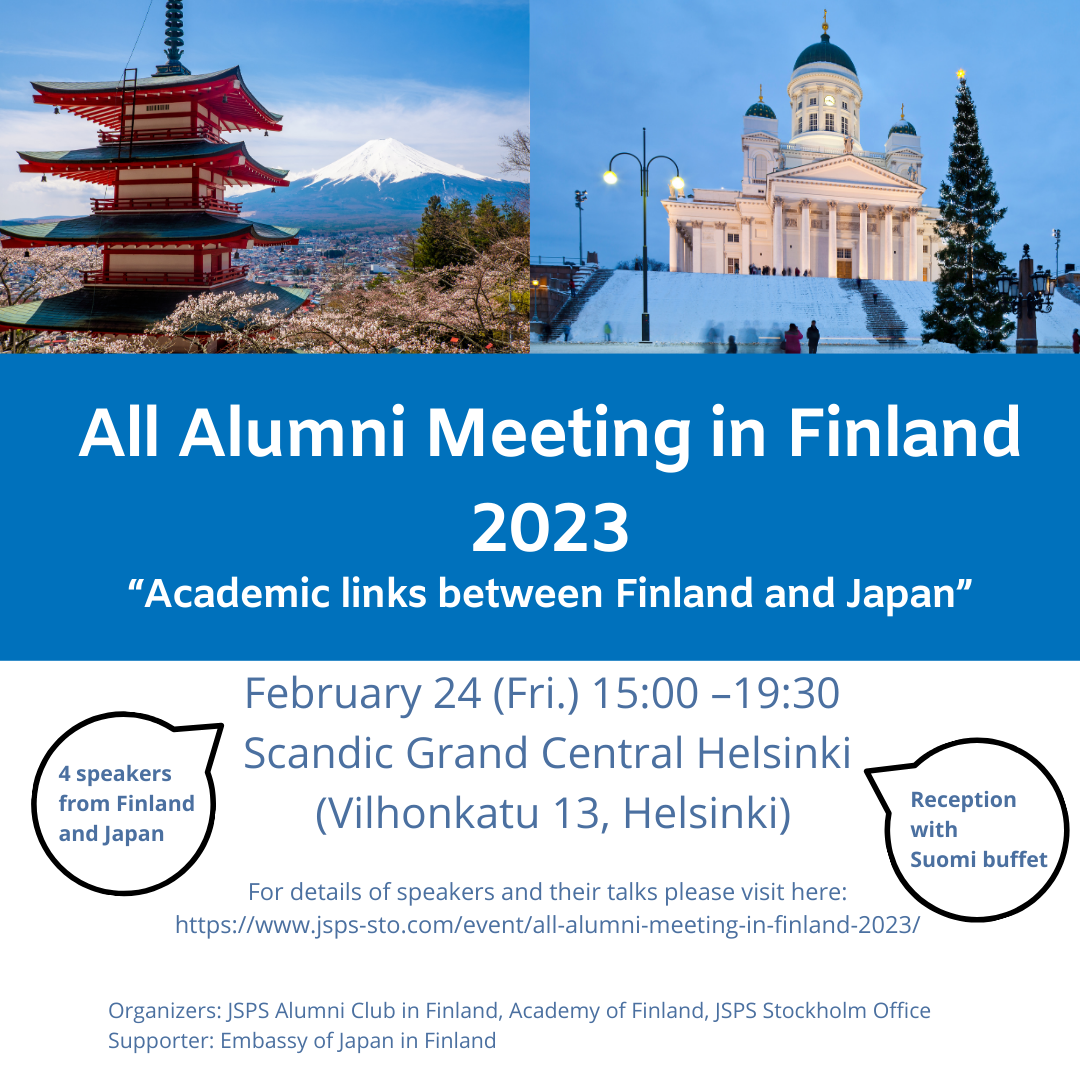 All Alumni Meeting in Finland 2023
"Academic links between Finland and Japan"
Date and time: 15:00-19:30 February 24 (Friday), 2023,
* For members of JSPS Alumni Club in Finland (ACF), a General Assembly will be held before the talks, from 14:00.
Venue: Armas-Lindgren, Scandic Grand Central Helsinki (Vilhonkatu 13, Helsinki)
Organizers:  JSPS Alumni Club in Finland (ACF)
Academy of Finland
JSPS Stockholm Office
Supporter:  Embassy of Japan in Finland
The event is open to public and entry free, but registration in advance is required.
Program:
15:00-15:05
Opening remark (Dr. Johanna Hakala, Manager of International Affairs, Academy of Finland)
15:05-15:40
"Research Collaboration between Japan and Finland: Experiences from a cross-national joint family study project"
Speaker: Chino Yabunaga (Professor, Faculty of Global and Regional Studies, Department of Regional Development Studies, Toyo University)
15:40-16:15
"Foam forming technology in papermaking"
Speaker: Atsushi Tanaka (Senior scientist, Fibre web processes, VTT)
Coffee break
16:30-17:05
"Research collaboration between Finland and Japan (Photonics, Physics, Entrepreneurship)"
Speaker: Jyrki Saarinen (Professor, Head of the Department of Physics and Mathematics, Head of the Institute of Photonics at University of Eastern Finland, Vice Director (impact) – PREIN Flagship, Chair of JSPS Alumni Club in Finland)
17:05-17:40
"Research collaboration between Finland and Japan –
Crossing Borders: Human-robot Interaction, Conversational AI, and Ethics"
Speaker: Kristiina Jokinen, (Senior Researcher at AIRC (Artificial Intelligence Research Center), AIST Tokyo Waterfront, Japan, Former Chair of JSPS Alumni Club in Finland)
17:40-17:45
Closing remark (Dr. Kazuyuki Kuroda, Director, JSPS Stockholm Office)
17:45-19:30
Reception (Toast by the Ambassador of Japan in Finland)