Matching Funds to conduct collaborations with Japanese researchers
Overview:
JSPS promotes international scientific exchanges between Japan and counterpart countries in accordance with agreements or memoranda of understanding concluded with academies, research councils and other science-promotion organizations in those countries. Programs with such partner agencies mainly take the form of joint research projects, joint seminars and researcher exchanges.
This program is implemented in two types: Type A. Bilateral Joint Projects/Seminars with JSPS's Counterpart Institutions; and Type B. Open Partnership Joint Projects/Seminars.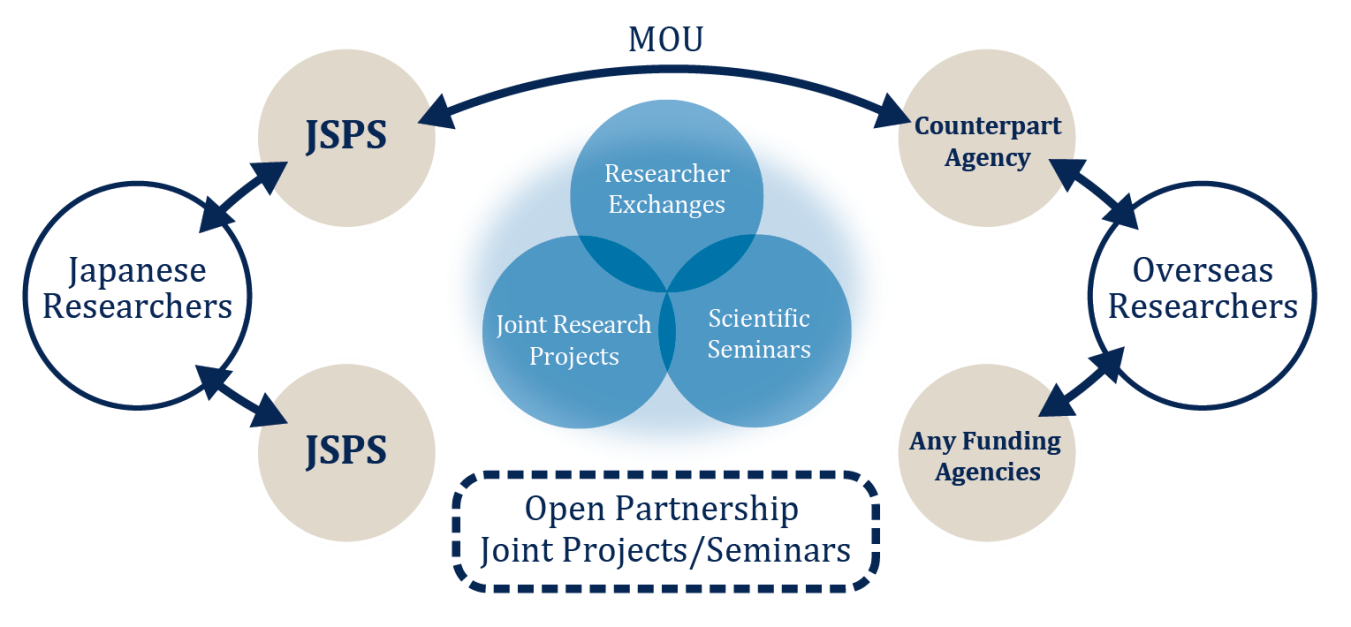 The counterpart institution in the Nordic and Baltic countries:
The counterpart institutions in other countries:
Please refer to here
Duration:
(Type A) Up to 3 years
(Type B) Joint Projects: Up to 2 years/ Joint Seminars: Up to 1 week